I am so glad that you all seem to be as excited about the Men's Hudson Pants as I am. The phrase I keep seeing around the web is something to the effect of "I've never sewn for my husband/boyfriend, but this seems like an easy place to start." I am so glad that this pattern has you all excited about sewing things for the men in your life. And, if you are a man who is reading this, (sorry that you are often overlooked in our community) then I am glad that I can add another men's sewing pattern into the mix as I think we can use more.
Today I am going to show a few ready-to-wear pants that have a similar look to the Men's Hudson Pants. Whether the intention is to wear these around the house for lounging, or dress them up for around town, I hope that this post will help you decide on the look you want to sew up and how to style them.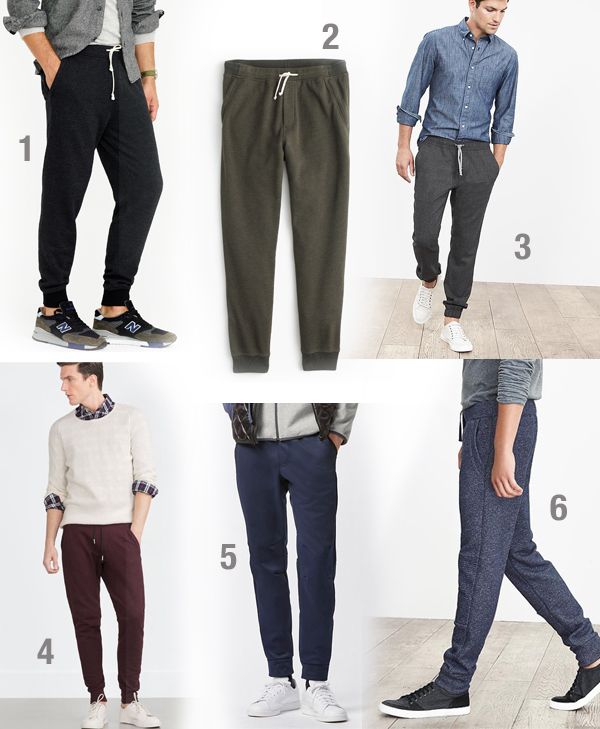 I have some sources and ideas for fabrics below. You really do want something on the medium to heavy weight side for these if they are going to be worn out of the house, so I recommend fabrics such as french terry, ponte and sweatshirt knit. Another thing to keep in mind is that fabrics that contain even a small percentage of lycra or spandex are going to have better recovery and help avoid bagging out in the knees and backside. This may not be as big of a deal with lounging pants, but just keep the fabric content in mind when choosing what to use.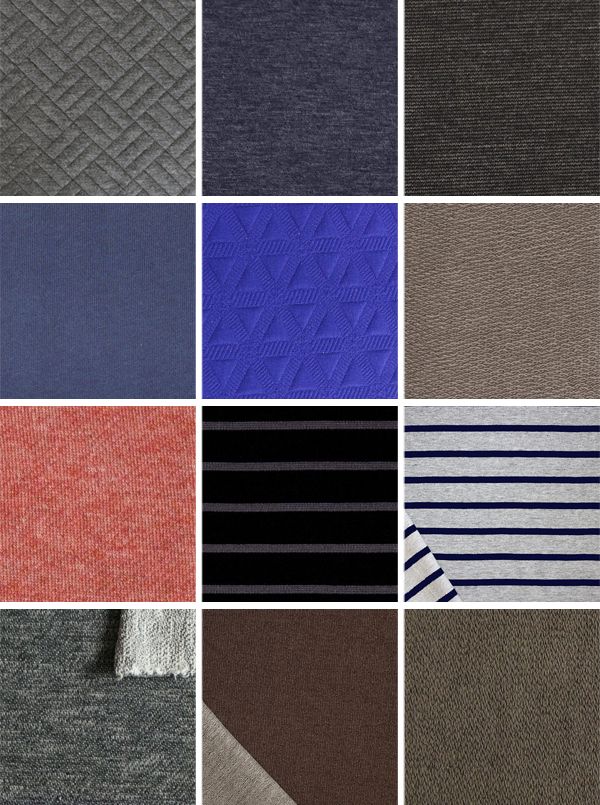 1 | 2 | 3 | 4 | 5 | 6
| 7 | 8
| 9 | 10 | 11 | 12
I am always on the lookout for great online sources for "grownup" knits, so if you know of a place that I have overlooked please leave a comment.