I checked another one off from my Fall Sewing List today.  This time it's another pair of Hudson pants using my tutorial for making them up in a woven fabric instead of a knit.  And I must say I am in love with them.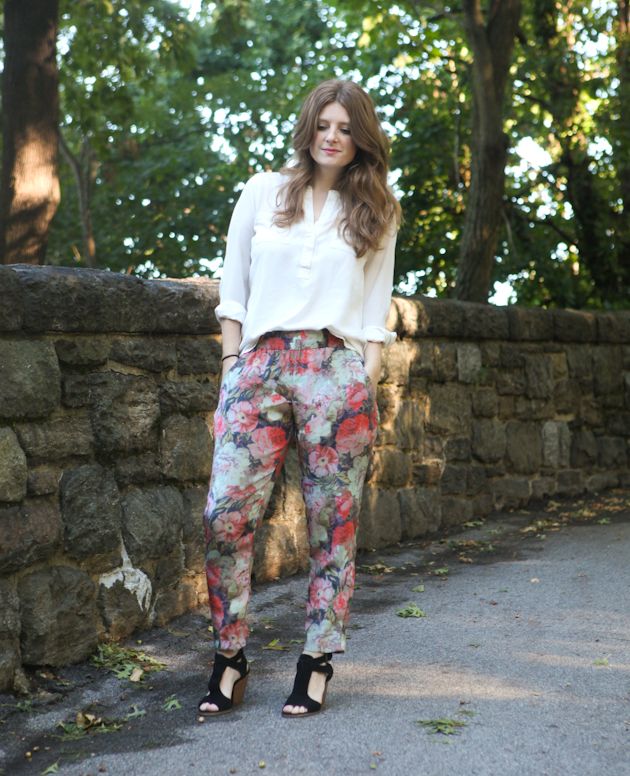 The fabric is silk crepe de chine from Chic in NYC.  It has a beautiful large scale floral print that my have the tendancy to look a little old fashioned, but made up in this modern silhouette really fits the bill.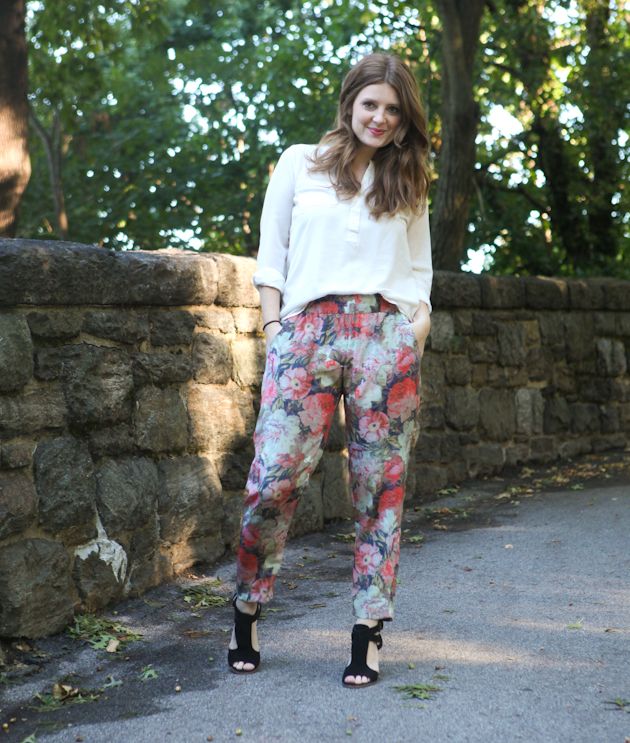 I used my Hudson pant pattern to sew these along with my woven variation tutorial.  The only difference is that I went up 3 sizes this time instead of 2.  I still think that 2 would have been fine, but I've gained a bit of weight lately and was scared of them being too tight.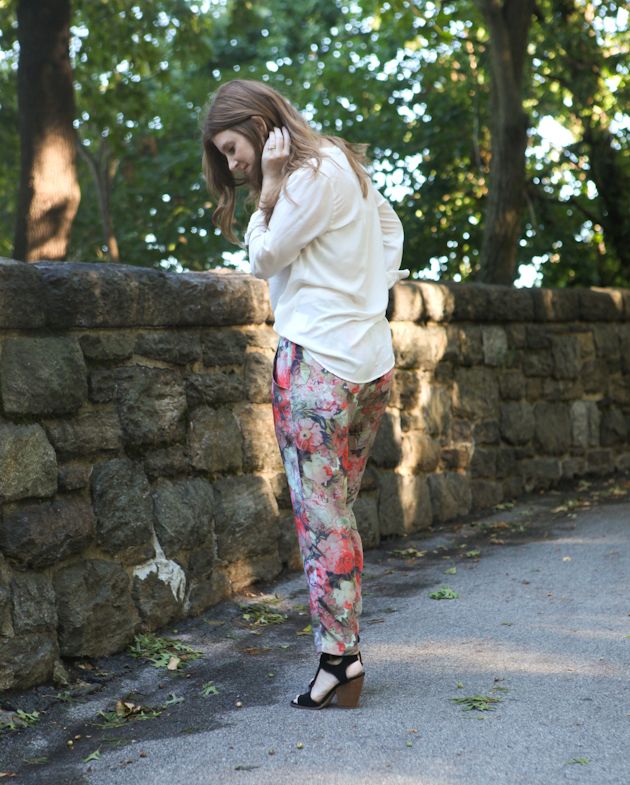 I have to admit that there is something about this outfit that gives me some nostalgia to my grandma.  I'm pretty sure she has an outfit very similar to this.  Good thing she is a very hip grandma 🙂