With the Colfax sewalong coming up next week, I put together some fabric ideas for you in case you want a little inspiration. I've separated the fabrics into two groups. The first group are more structured wovens that will give a more traditional A-line silhouette such as cottons, denims and linens. They will be easier to sew with and generally (although not always) less expensive. These will all press beautifully so they will make really nice corners for your yoke.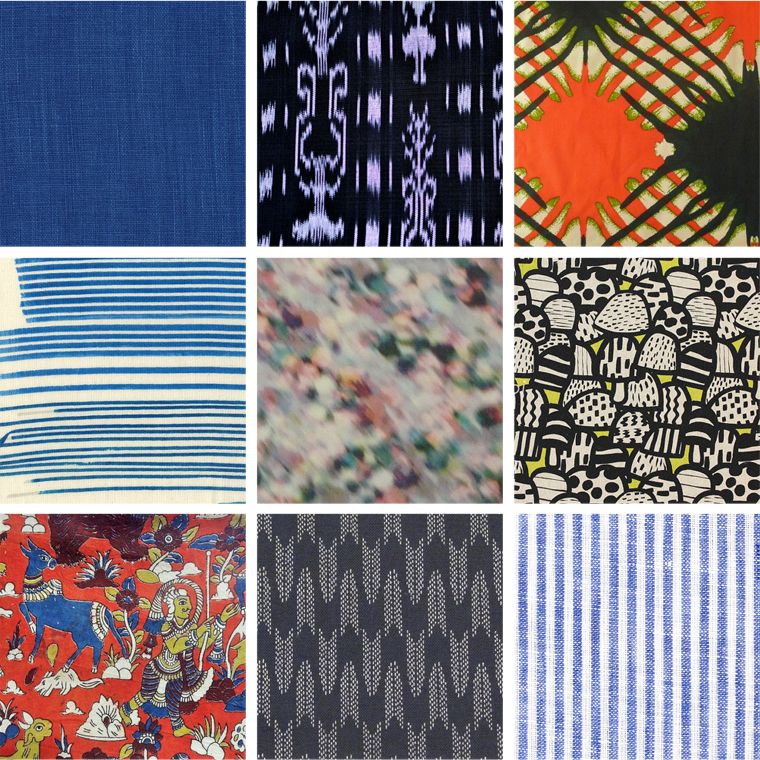 1
| 2 | 3 | 4 | 5 | 6 | 7 | 8 | 9
This second group is made up of silkier fabrics with more drape and movement. These fabrics will curve around your body more easily and will give more of a sheath appearance . These fabrics can sometimes be more difficult to sew with as they will move around more on you. They can also be more expensive, especially if it contains silk. That being said, silk crepe is my all time favorite fabric to work with as it feels so luxurious on the body, but still presses well. Worth it for a special dress. Rayon challis is another great fabric to use if you want the movement of silk, without the pricetag.
1 | 2 | 3
| 4 | 5 | 6 | 7
| 8 | 9
I can't wait to show you the fabrics that I designed for the sewalong. If you would like to design your own fabrics as well, be sure to use the code TrueBFS for free shipping from My Fabric Designs. Also, remember that if you would like to participate int he sewalong and/or the contest, you can use the code COLFAXCONTEST for a 25% discount on the Colfax dress pattern.