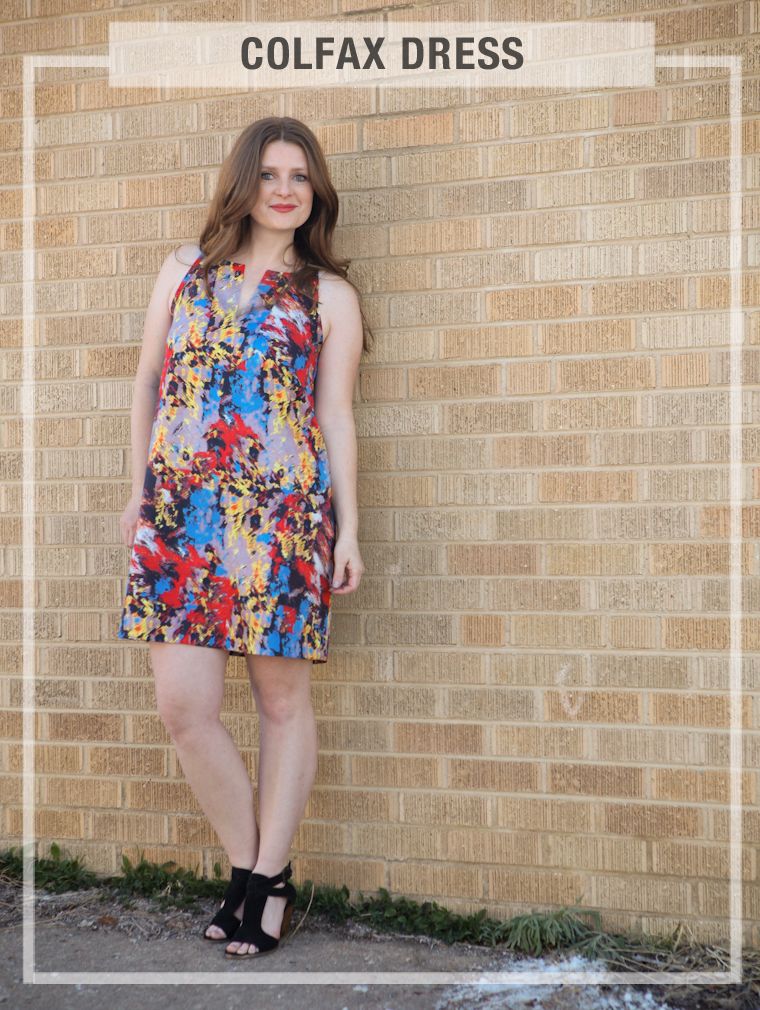 I am so excited to be introducing my newest sewing pattern to you today, the Colfax Dress. When designing the Colfax I wanted a dress that was not only easy to sew, but also easy to wear in the warmer months. This dress does just that. Whether you sew it up in a lightweight gauzy cotton for a beach coverup, or a silk crepe for date night, either option is easy to throw on and comfy to wear.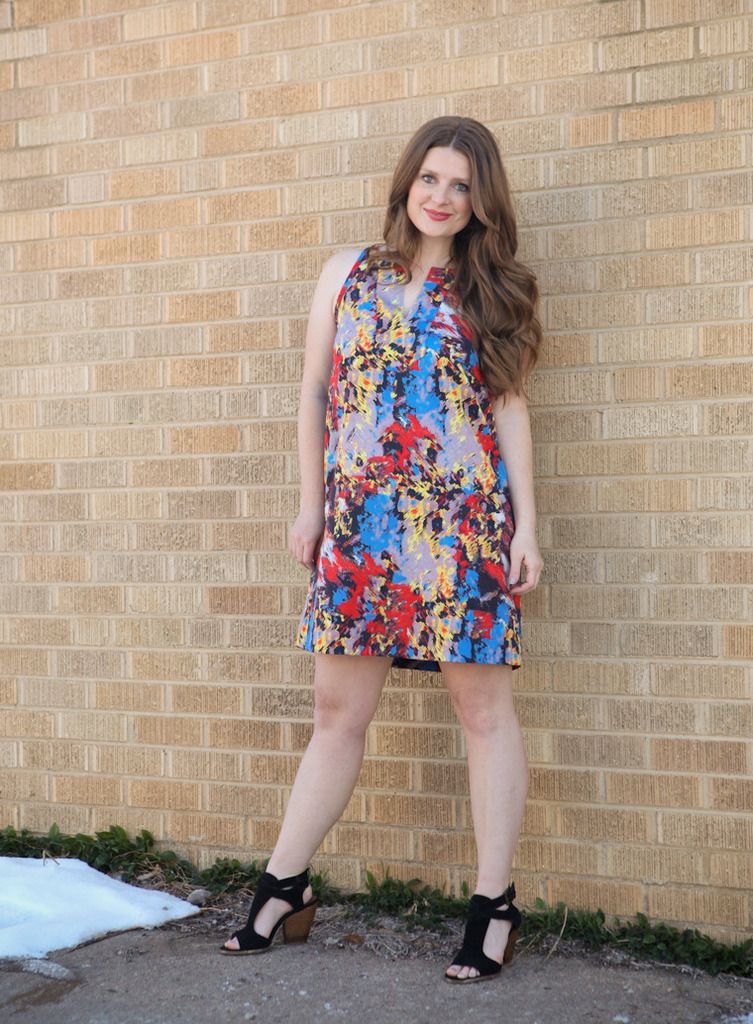 The dress comes in two versions. View A is the simpler of the two (and my personal favorite) using one fabric for the whole dress. It omits the pockets for a faster sew and also a slightly more flattering silhouette around the hips. Like the other version, it has a yoke and visible hem and armhole bindings. Because it is all sewn up in the same fabric these bindings become subtle details that create a streamlined and very chic look.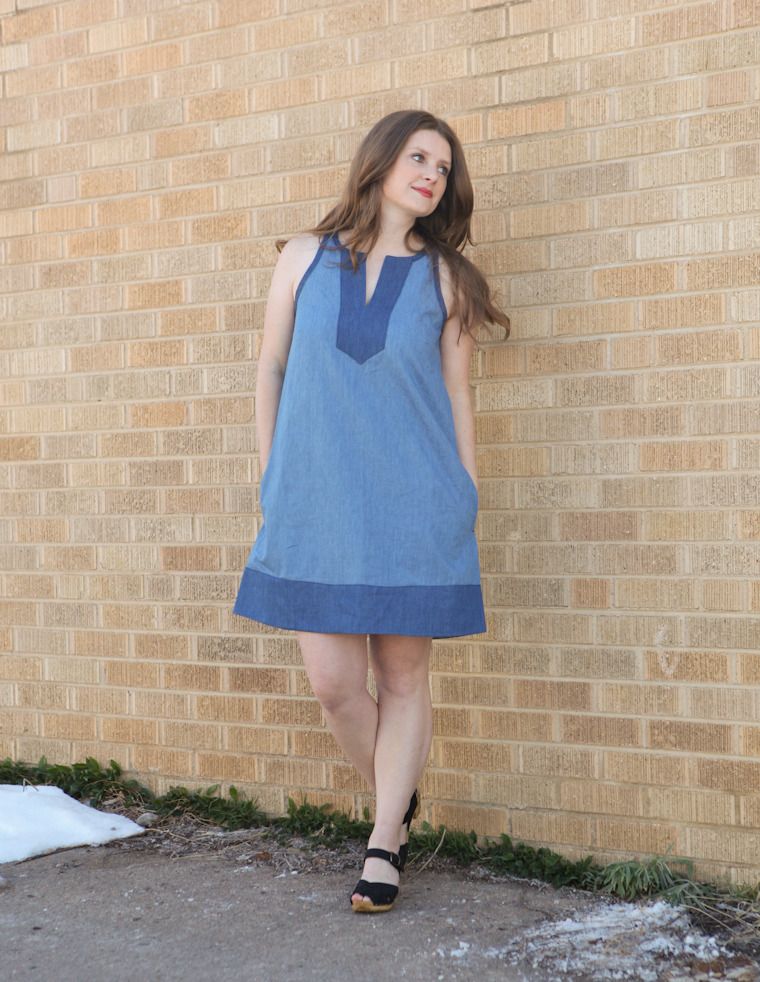 View B uses contrasting fabrics for the yoke, neck and arm bindings, and hem facing that is visual on the outside of the dress. There are so many possibilities for mixing fabrics for different views. You could subtly combine two fabrics from the same collection, or go for completely opposite fabrics for a really bold and fun look. Either way it's fun to think of all of the possible dresses you could make.
One thing that I love about the Colfax Dress is that it really does lend itself  to fabrics that are easy to work with. It is perfect for a medium weight linen or chambray for a more structured A line silhouette. But then its equally appropriate to use a lighter weight crepe or challis if you want more movement and for it to fall softer on your curves. Choose fabrics that are easy to press and you will have no problem with the crisp corners and yoke details. The pattern is labeled advanced beginner and I am confident that most sewers could handle the pattern. It does take some patience to get the yoke and bindings sewn, but as long as you are willing to go slowly (and with the added help of the sewalong next week) I am sure anyone could take it on. There are no zippers or buttons that scare a lot of sewers away.
In addition to the release of the Colfax, there will also be a sewalong in a couple of weeks, as well as a contest ending on April 28th. My Fabric Designs is sponsoring the sewalong and contest and has offered some great prizes. More details on how that is going to work in tomorrow's post. If you would like to purchase the pattern or want more information go  here. Use the code COLFAXCONTEST to receive 25% off your pattern now through April 29th.