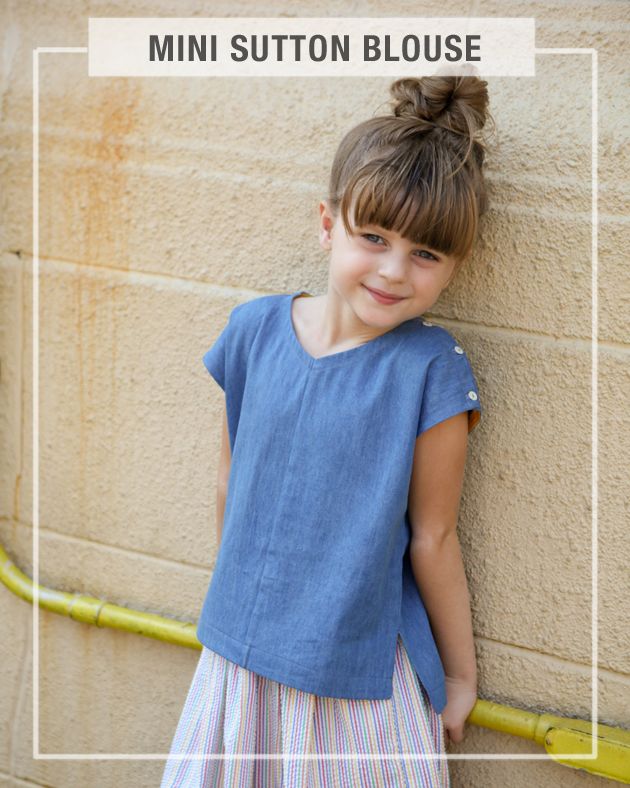 I am super excited to introduce you to my newest mini (kid's sized) pdf sewing pattern, the Mini Sutton Blouse.  The Mini Sutton Blouse is a simplified version of the adult sized Sutton Blouse that I released last year with the same basic boxy and easy to wear shape, but with a few changes to make it more kid appropriate.
This blouse has two versions, the V-neck which is view A and the scoop neck which is view B.  Both versions have a split hem at both sides seams and a button closure on the left shoulder.The back is about 1 inch longer than the front and the seams are finished with methods such as bias tape and french seams for a clean finish on the inside of the blouse.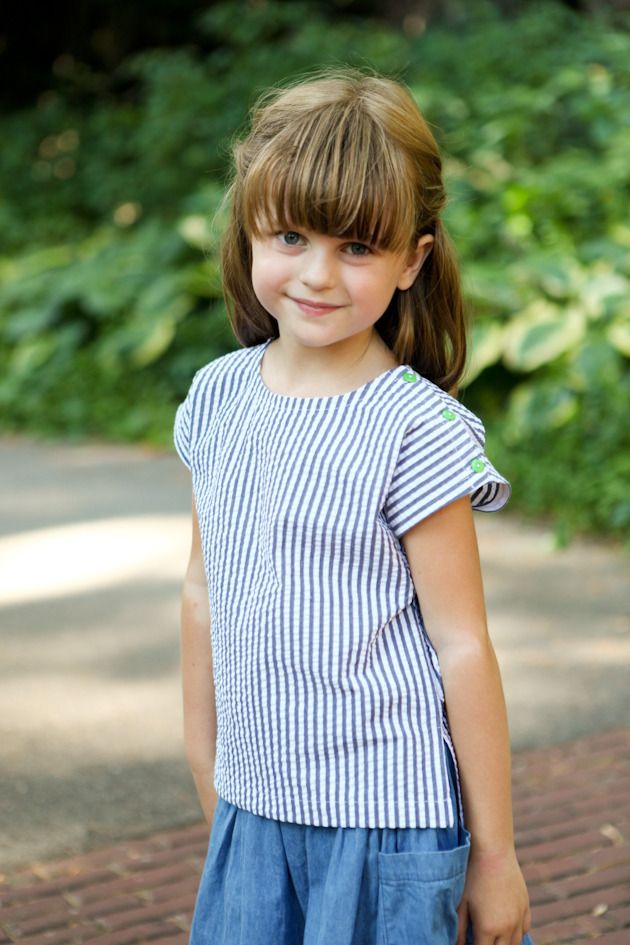 Recommended fabrics for this blouse include light to medium weight woven fabrics such as cotton voile, lawn, quilting cotton, linen, double gauze, and seersucker. The fabrics I used for the samples include a medium weight chambray for view A and seersucker for View B. Although the sewing techniques used for sewing up the adult sized and mini Sutton Blouses are almost identical, using these more stable fabrics as opposed to silk, crepe, rayon etc… make it a much easier and quick sew.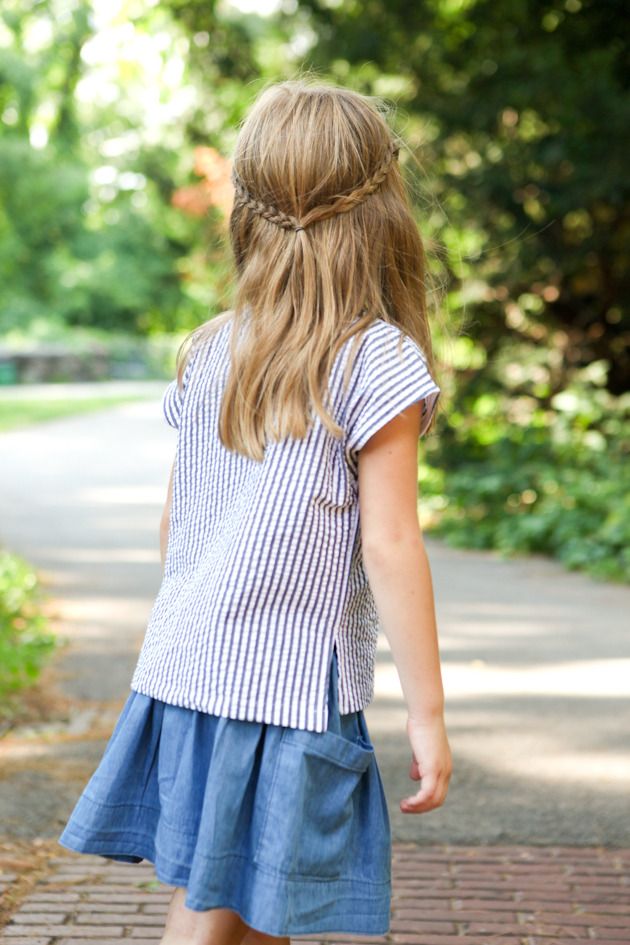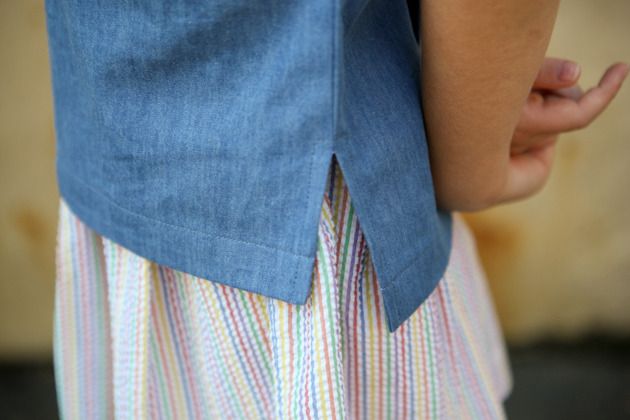 Because the instructions are so similar to the adult Sutton Blouse I will not be doing a sewalong for the Mini Sutton Blouse.  I will, however, being doing a post on a couple of the more difficult parts to help you through those.
If you would like to purchase the Mini Sutton blouse you can do so by going to my shop here or by clicking on the image in the sidebar. And, from now until this Sunday at midnight EST you can get $2 off your pattern with the code LAUNCHWEEK.