I am a big fan of blazers and have been on the lookout for the perfect little spring jacket pattern for awhile now.  You know, not a serious blazer with lapels and pockets etc… and all of the intimidation that comes with a pattern like that.  I wanted something easy to throw on over a dress or tshirt and not feel all business, just a bit more put together.  So I was pretty excited when I spotted Jolies's wonderland cat version of the Coco blazer earlier this year.  It immediately when on my "patterns to try" pinterest board to try out.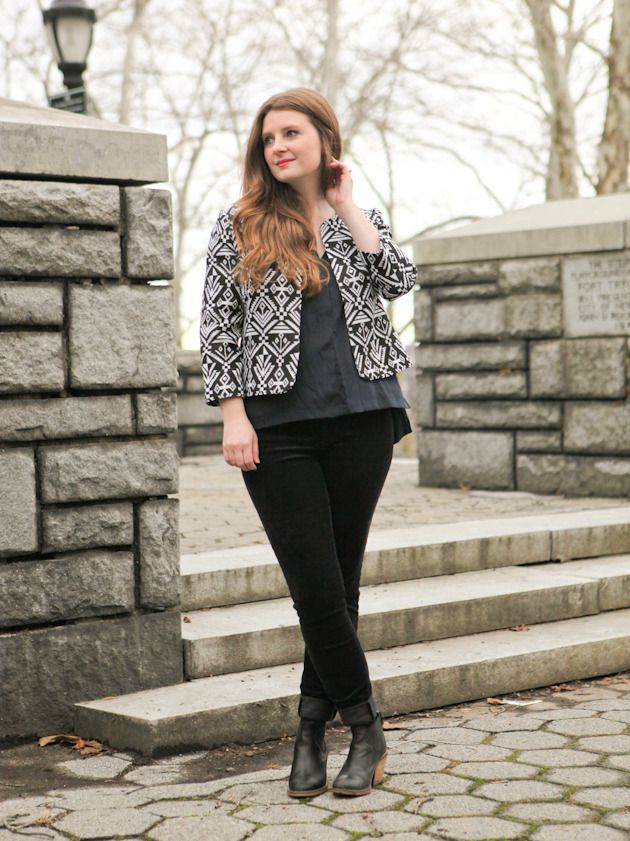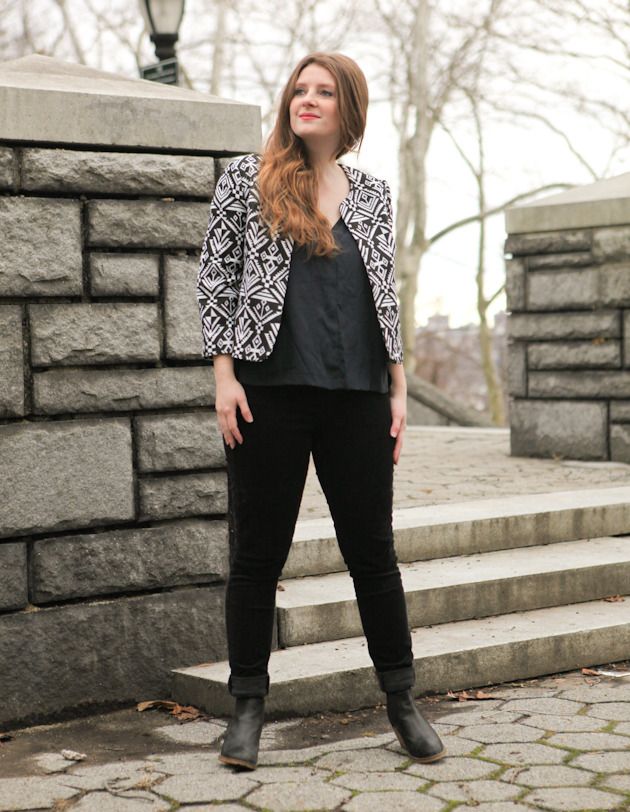 First let's talk about the Coco pattern.  It's from a new to me pattern company out of Germany called Schnittchen.  I think they have quite a few interesting patterns including quite a few unique jackets and blazers.  As you might imagine the instructions are in German.  Luckily for me she recently had the Coco as the pattern of the month and did step by step instructions on her blog.  I have to admit though that I still had to do quite a bit of guesswork.  I'm still not 100% confident that I did everything correctly, but in the end it all worked with a little massaging so I guess we will call it good. I ended up referring to Grainline's awesome sewalong for her new coat pattern when I was attaching the lining to the shell which proved to be a huge help.  Also, I noticed that Schnittchen's instructions (which I didn't use because they were in German) do not include any diagrams so I would be cautious about buying this pattern if you are a true beginner or have never sewn a jacket before.
* update – Apparently the pdf download comes with an English version, but I didn't read the fine print so I only opened the one in German.  Oh man guys, sometimes I think I am loosing my mind!  So anyways, good news for all of you English speakers out there who want to sew this up.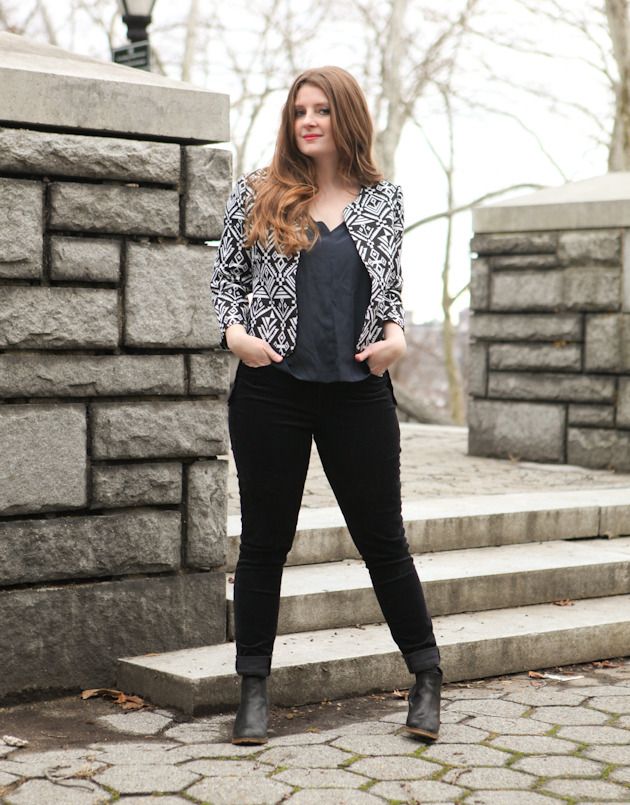 I did sew up a muslin before using my precious fabric and found that I was feeling a bit constrained across the back so I added about 1/4″ to center back between the shoulder blades which helped a ton.  I had intentions of adding length to the sleeves and making it wrist length instead of 3/4 length, but I totally forgot when cutting my sleeves out and didn't have enough fabric to cut more.  I really need to stop listening to podcasts when I'm cutting patterns out.
Now we get to talk about the gorgeous fabric.  I had a hard time choosing because the simple silhouette of the jacket could be transformed by a more ornate or simpler fabric choice.  I think that it would be amazing for spring in a simple chambray or even black ponte.  But in the end I couldn't stop thinking about this one.  The jacquard that I used is marked on Hart's website as 100% polyester, but I can confirm that it feels very nice on the skin and presses well.  I love the pattern of the fabric and it's neutral colors, but that it's still really interesting.  I am always a sucker for black and white prints. To add a bit more structure to the blazer I ended up fusing all of the shell and facing with a lightweight fusible interfacing. I am not sure if that was necessary, but I like that it gave me crisp lines and little bit more shape to the jacket.
The blazer is fully lined with a beautifully soft habutai silk in sepia.  I love how it feels to have silk on the inside of the blazer!  I am on a bit of a black and brown kick right now and I am pretty obsessed with this contrast lining.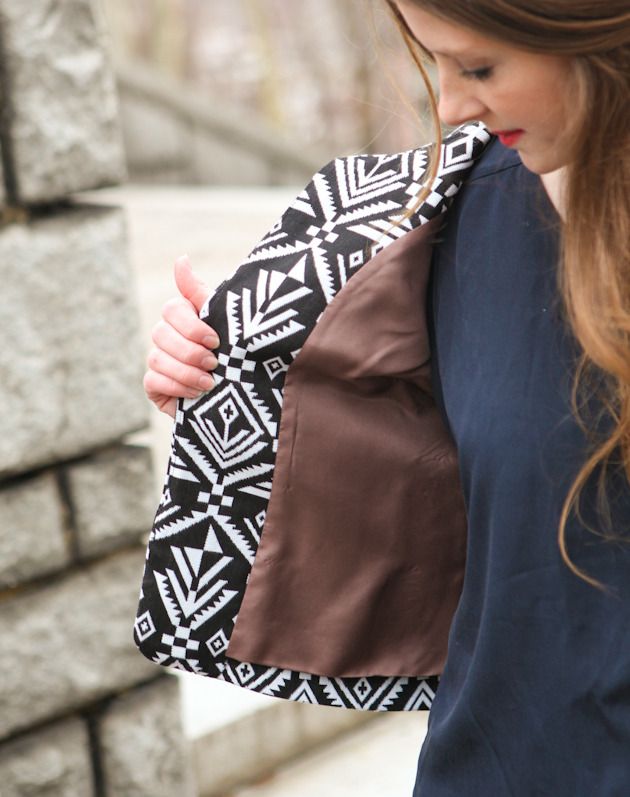 Outfit Details:
Blazer – Made by me (Pattern- Coco, Fabric – Harts Fabric)
Blouse – Made by me (Pattern – Sutton Blouse)
Harts fabric, a family owned fabric store out of California has generously offered to give one of you readers a $50 coupon to use on their online store!  All you have to do to enter is pop on over to their site here and leave a comment on this post with what fabric you might want to buy if you win.  I will randomly choose a winner once the contest ends on Friday at midnight EST. I will post the winner on Saturday via Instagram. Good luck!
*disclosure – The fabric for this project was generously provided to me for free from Hart's Fabrics, but all opinions and reviews are honest and my own.