Today is the first day of the blog hop for the Mini Hudson Pant.  I know, blog hops can get long, boring, and way overdone.  But I decided to do a blog hop for the Mini Hudson's for two reasons.  First of all this is my first children's pattern and to top it off I released it right before the holidays.  As as result I don't think that a lot of people know about it.  So naturally I want to spread the word.  But also, one of the things that I love about this pattern is that it is a true unisex pattern. I thought that this blog hop would be a perfect excuse to highlight boy makes as well as girls.  This week you will see not only a lot of adorable little girls sporting their Mini Hudsons, but also a bunch of cute little boys wearing theirs as well.  I hope you will stick with me this week to see 10 talented bloggers showing off their versions of the Mini Hudson pant.
Today we had two amazing bloggers included in the blog hop and first up is none other than the talented Julie of Jolies Bobines.  I have followed her for a long time and am so envious of her perfect style (on her and her daughter 🙂 and bold red lipstick.  You can see a couple of my recent favorites here and here.  I'm pretty sure that I want everything in her wardrobe. She made these awesome Mini Hudsons for her daughter.  Make sure you check out more photos on her blog by clicking here.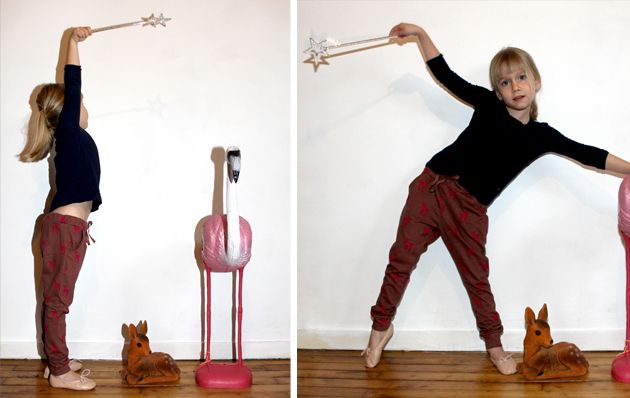 Next up is Erin of Our Family Four.  I love that her blog is not only about her sewing adventures, but is also a personal journal of the life of their family. I love feeling like I know a blogger on a deeper level, like when she talked about moving from Illinois to London and transitioning to both of her kids being in school and starting a business or about the time that her daughter cut her own hair.  And to top it off she has the most amazing photography to showcase their life and her makes.  Here is a sneak peek of the Mini Hudsons that she made for both her son and daughter.  Click here to see more.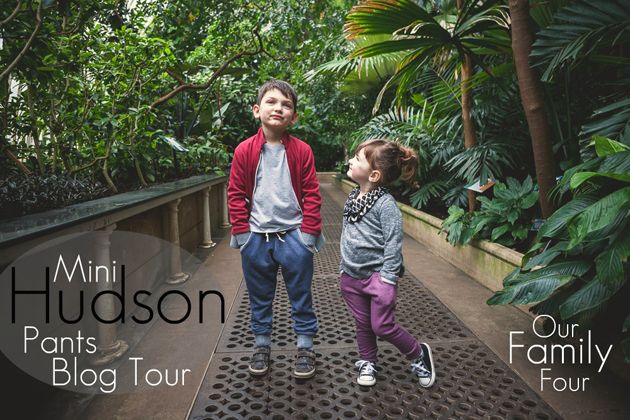 And, in case you are curious, here is a list of all of the blogs participating in the blog hop this week. Can't wait for you to see more.