I get a lot of questions about styling and have recently had some requests for styling tips for the Sutton Blouse in particular, especially in the colder months.  I thought it would be fun to show you how I wear it, both on it's own and as a layering piece to give you some ideas.
1 – Under a Fitted Jacket
This is how I have been wearing my Sutton Blouse the most this fall.  Jeans and a fitted jacket with either boots or flats.  I like this outfit because the deep V makes me feel less buttoned up and the fact that the back extends out the back of my jacket and covers my bum in super skinny jeans is always a good idea.
2 – With an Oversized Sweater
I love wearing oversized sweaters in the fall.  Paired with skinny jeans or leggings and boots and I am ready to head out the door and be super comfy.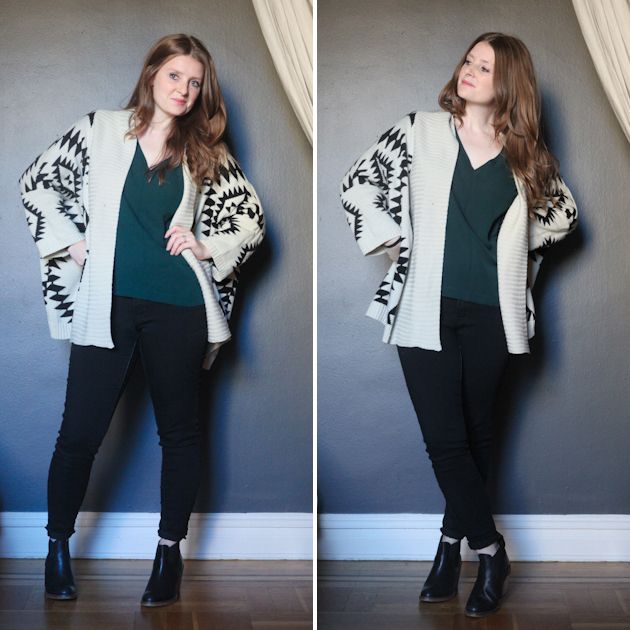 3 – With my Hudsons
I think that you have to be careful when pairing a loose top with loose pants, but I have found that if I do a little front tuck and wear it with heels then the silhouette is much more flattering.  This is one super comfy outfit.  And if it gets cold I would just throw my leather jacket on top.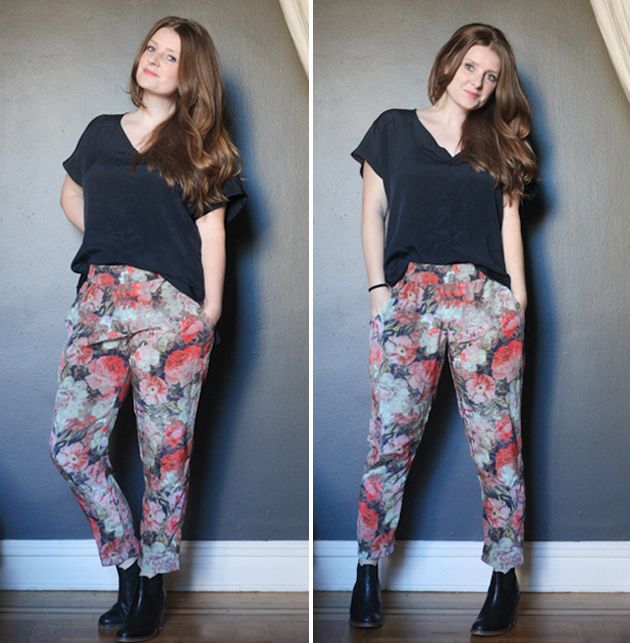 4 – With a Skirt and Blazer
To dress it up a bit I paired my Sutton Blouse with a fitted blazer and knit pencil skirt.  I like wearing the Sutton Blouse with this outfit because the deep V allows me to feel less librarian and a little more edgy.  Otherwise I think that I would feel super conservative and a little clausterphobic.
I hope these styling ideas helped give you some ideas for wearing your Sutton Blouse when it's cold outside.  Today was the last day of the sewalong, but I am working on some variations that should be popping up over the next few weeks.  Thanks so much for sewing or following along!