So excited to finish sewing up the Sutton Blouse today!
Turn the hem on both the front and back 1/4″ up towards the wrong side of your top (at the bottom small dot).  Press.
Match the two small dots, right sides together (folding up 1 inch). Pin and press.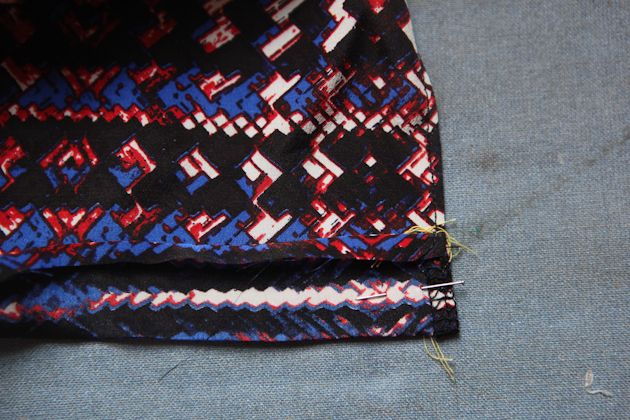 Stitch from the small dot down to the bottom of the shirt at 3/8" seam allowance.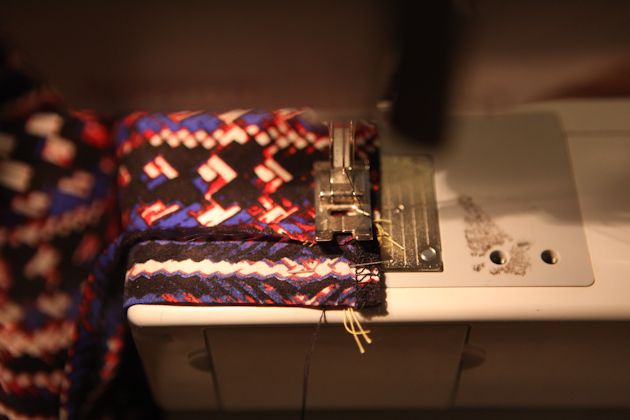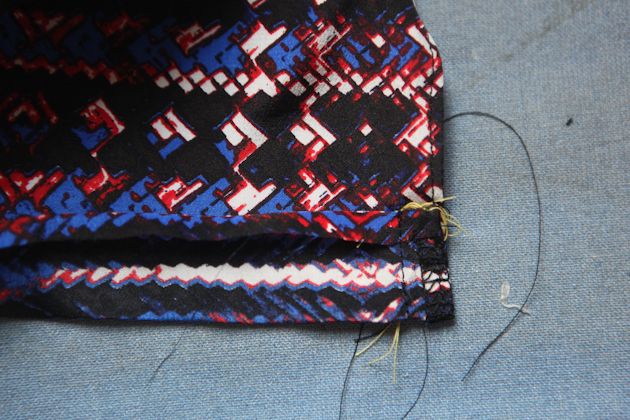 Turn the corner of your hem so that it's now right side out and press. If needed clip the corner before turning to reduce bulk.  Repeat for the remaining three side seam corners.
Press the remaining open seam allowance flat between the large dot and hem at 3/8".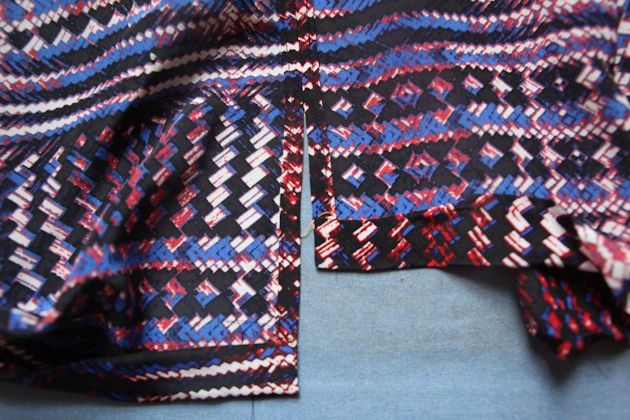 On the right side of the top, stitch at 1/4" starting from the bottom back corner of your blouse and continuing up past the large dot by 1/4". Pivot and stitch across for 1/2" and then pivot and continue down the front edge at 1/4" until you reach the bottom. Back- stitch at both ends securely.  Repeat for other side slit.
Press the remaining hem up and pin at 1". Press.
Stitch at 7/8″ across the entire front and back hem to finish it.  Backstitch at both ends.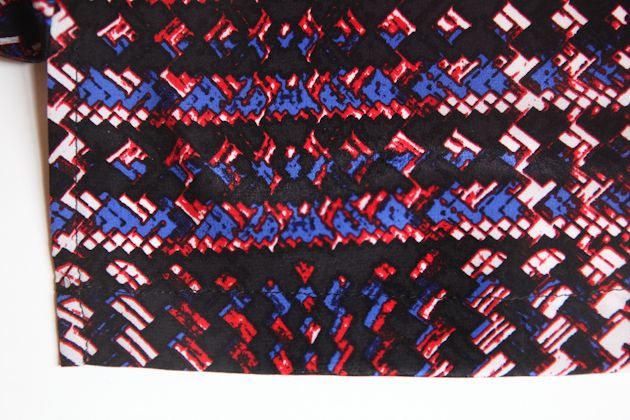 Now is a good time to give it a final press, clip threads, and remove any visible basting and tailor tacks.  You are done!  Here is my final blouse.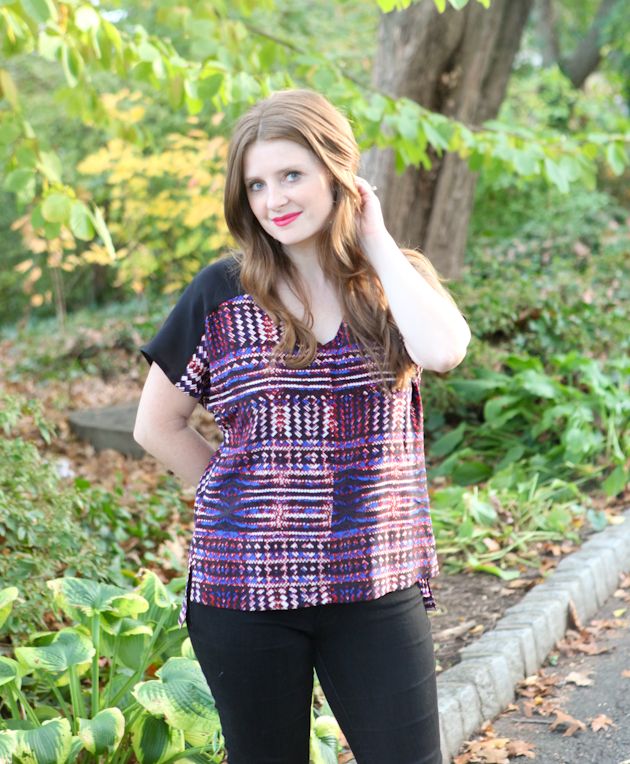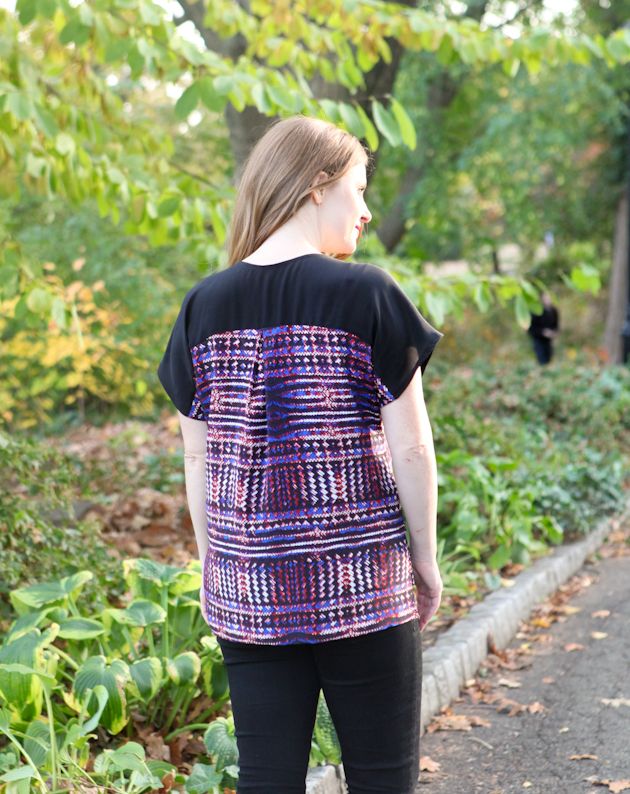 I hope you will let me see your finished blouses by tagging it #suttonblouse on instagram. Please let me know if you have any questions.  Tomorrow will be the final day of the sewalong and I will show you how I style and wear the Sutton Blouse, especially in the colder months.