Welcome back for day 5 of our Sutton Blouse Sewalong.  Today we are going to sew up those sides and finish the sleeves so that it actually looks like a top and you can try it on.
Finish the edges of your side seams (all four) separately from top to bottom by either pinking or serging (I am showing serging here).
Turn the finished edge towards the wrong side of your blouse pieces by 1/4". Pin and press.  Stitch down at 1/8″.
Underside: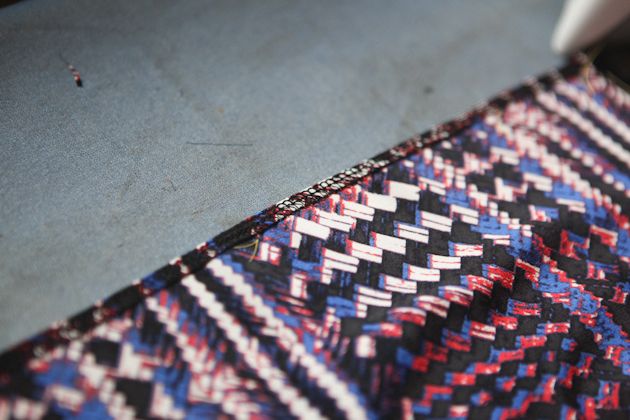 Right side :
Open your garment out flat and check to make sure that your sleeve is one long, straight edge (Sometimes seams get stretched slightly during sewing.). If necessary trim to make straight again.  You can see in my photo below that I have to trim a bit around the point where the front meets the yoke.
To finish your sleeve, fold the edge towards the wrong side of your blouse at 1/4". Press.
Fold again at 1/4". Pin. Press.
Stitch at a scant 1/4" making sure to catch the edge of the folded edge underneath.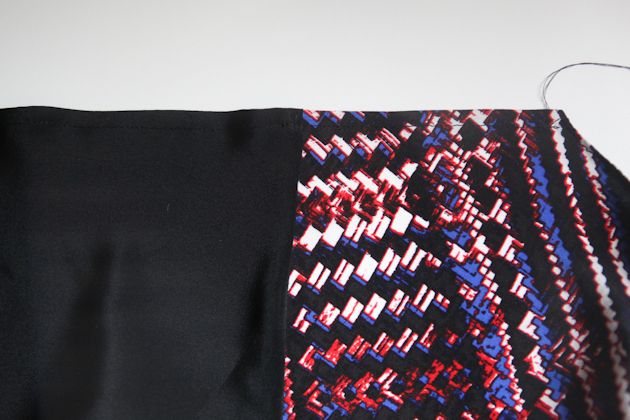 With right sides together, pin the side seams between the armhole and the large dot.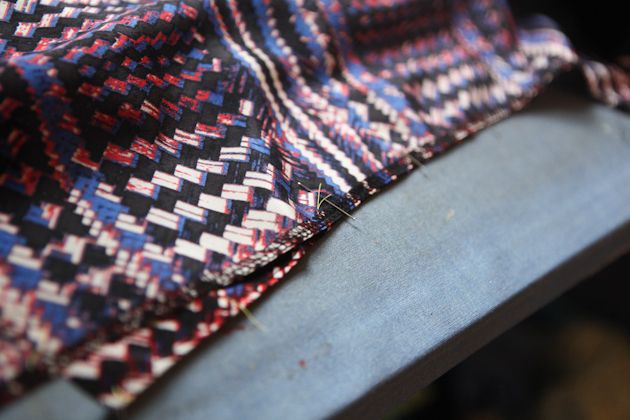 Stitch at 3/8" seam allowance.  Backstitch securely at both ends.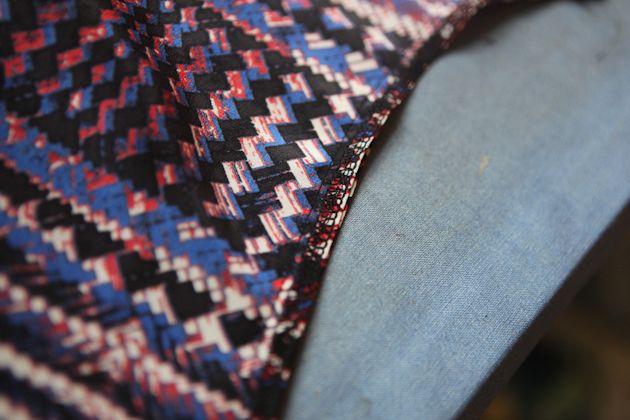 Press the seam open between the armhole and the large dot.
With the seam allowances of the side seams pressed open, flip your blouse to the right side and stitch over the existing stitching at the bottom of the sleeve 1/2" in either direction, catching the seam allowance underneath. This will keep the seam allowances flat and out of sight.
Here is the finished under arm with the additional stitching.  Although I know that it's hard to see.
That's it for today.  Go ahead and try it on just for fun.  Tomorrow we will finish it up with the slits and hem.