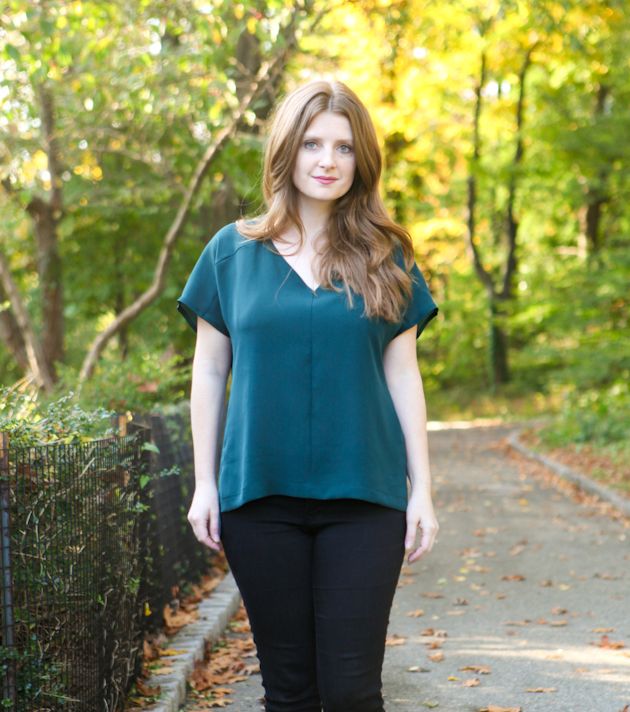 I am so excited to announce that my second True Bias pattern, the Sutton Blouse, is finally ready.  It's a loose fitting kimono sleeved blouse with a deep v-neck and a one-piece yoke.  There is an inverted pleat at center back and slits at both side seams.  The back extends lower than the front by a couple of inches for a flattering blouse that can be worn with jeans or leggings.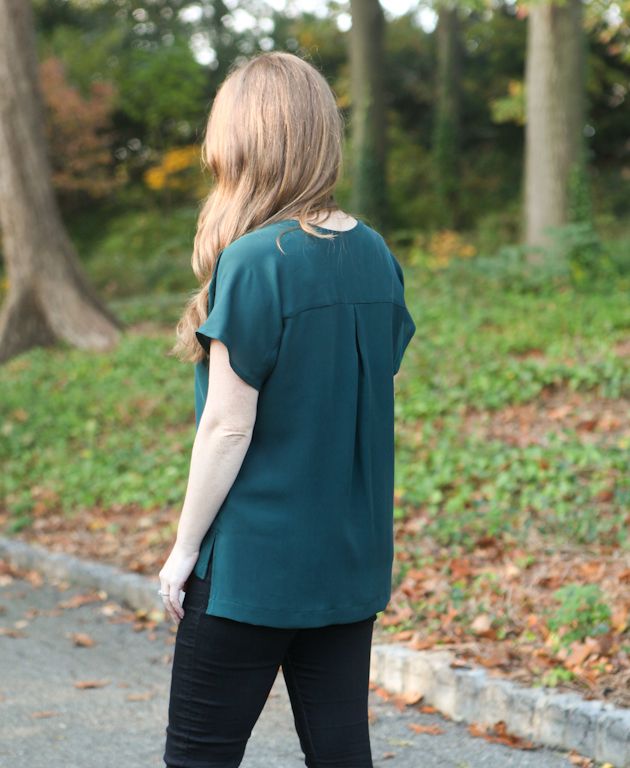 The creation of the Sutton Blouse came out of my desire for more v-neck sewing patterns. I've always preferred a v-neck to a scoop for my body type, but have had a hard time finding a lot of patterns to fit that need. I also have noticed that my daily wardrobe gravitates towards loose, flattering blouses that I can wear with jeans in and effort to feel put together and comfortable at the same time. The Sutton Blouse definitely fills that void for me. It's been in constant rotation this fall as a layering piece under large sweaters and tailored blazers.
The pattern calls for lightweight woven fabrics with a lot of drape such as crepe de chine, viscose, rayon challis or voile. (The fabric used in my sample is a forest green silk crepe de chine from Mood fabrics in NYC.) Because these fabrics glide along the curves of your body instead of being stiff, it allows the pattern to have more ease for comfort while still being very flattering.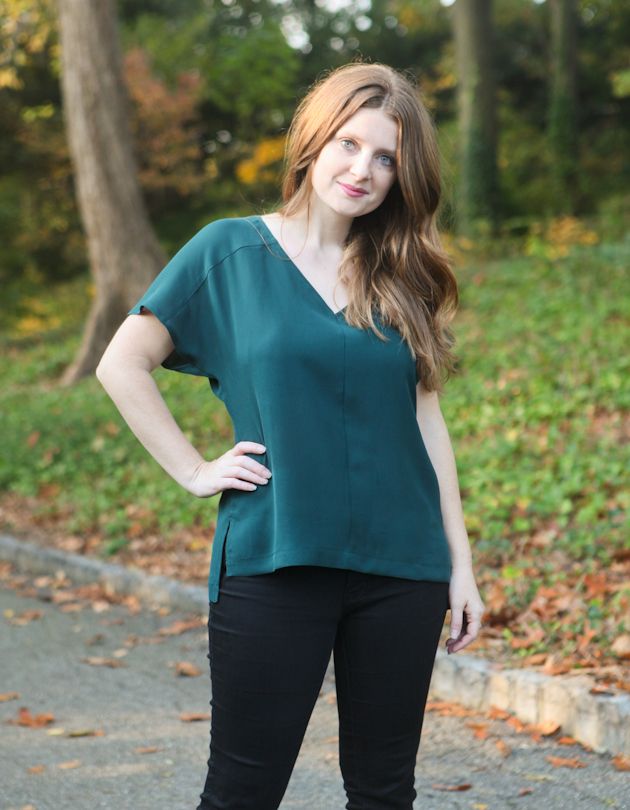 The pattern is labeled intermediate because the recommended fabrics tend to be trickier to work with and some of the techniques used in construction such as french seams and a bound neckline (the inside of your garment is going to look just as beautiful as the outside), are a little more difficult.  That being said I believe that a confident beginner could tackle the Sutton Blouse if they took their time.  There will also be a sewalong in a week that will help sewers of all skill levels sew the blouse more easily.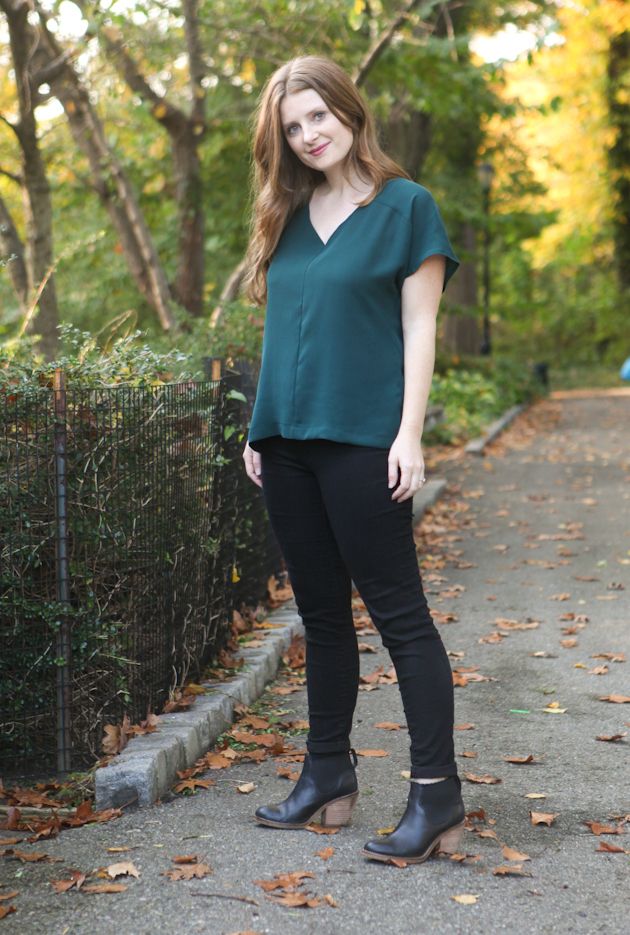 I will be back next week with ready to wear inspiration, fabric ideas, and the sewalong schedule which will begin on November 6th.  You can purchase the pattern by clicking here or navigating to my pattern shop through my top menu or sidebar.  I hope you love the Sutton Blouse!