I have been following Tasia from Sewaholic for a few years.  I remember watching her take the brave step towards full time patternmaking.  There were not a lot of indie patternmakers at the time so I am sure that it was pretty scary.  I was in awe.  She has certainly established herself as a talented designer and patternmaker and as a great business woman.  Can you tell that I look up to her?
And now she has gone and done another cool thing, written a book, and it's called the Sewtionary.  I am always excited to see other sewists succeed and turn their love for sewing into a real business.  The home sewing world has grown so much in the last few years and I think a lot of this can be attributed to those like Tasia who have taken their craft seriously and therefore have reached a wider audience. I for one am so excited to support them as they do so.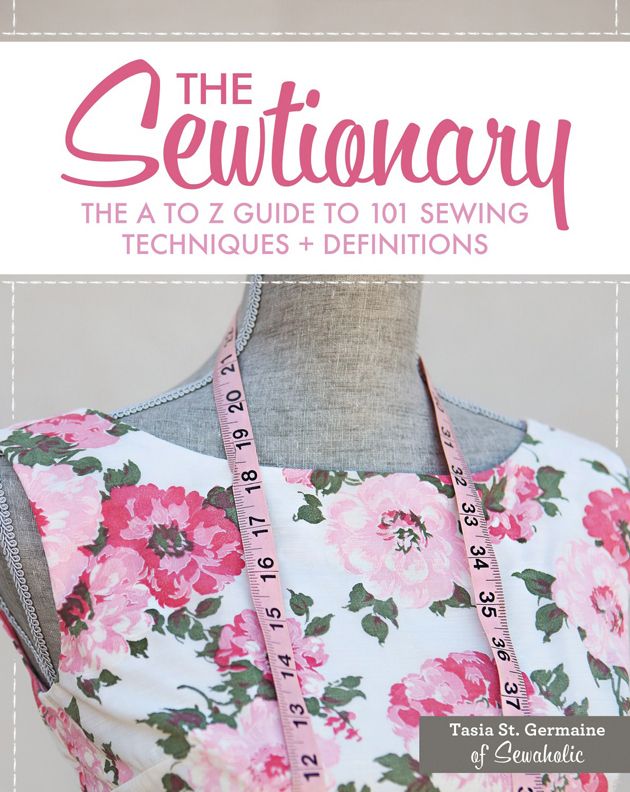 The book jacket describes it as :
"From "applique" to "zippers" and everything in between!
Tasia St. Germaine of Sewaholic shares 101 of the most essential sewing terms and techniques. Presented in an easy-to-use format, this alphabetical reference gives more than just definitions: photographed step-by-step tutorials will guide you through each technique, showing you in detail how to apply the technique to your own projects. No matter what stage you're on in your sewing journey, The Sewtionary is here to help."
 I would describe it as a book that I will refer to over and over again.  It's full of tutorials from basic to more advances techniques with colored photographs for each step.  I went through the book and chose one of the tutorials that I wanted to try for the tour.  If you saw Lladybird's post yesterday you will notice that we had the exact same idea.  Oh well, it was too late to make something new. Apparently we both had the same thing missing from our sewing studio.  (You should check hers out if you havn't already.  She even includes a step by step tutorial because she is cool and generous like that.)
So yes, in the Sewtionary Tasia teaches us how to make a tailors ham and seam roll.  I honestly can't believe that I have gone this long without them.  Making them was a lot easier than I ever imagined.  The hardest part was finding the sawdust.  You won't believe how hard it is to describe why you need a grocery bag full of sawdust to the local mom and pop lumberyard.  And then, just for fun, try to describe what a tailors ham is.  In the end I had my husband bring some back from a trip he was on where he saw my family who is renovating their house.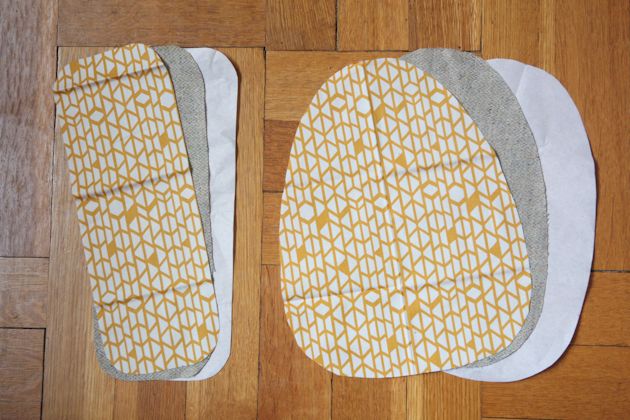 Tasia recommends cotton for the top and wool for the bottom of your ham and roll.  The wool is from my stash.  I have a few yards of it that I inherited from my mother.  It's really beautiful I just am still figuring out what to make with it.  The cotton is from April Rhodes Arizona line for Art Gallery fabrics.  I'm pretty stoked about how they turned out.  Much more chic than the average pressing tools in my opinion.  A couple extra tips from me after making them – Use a funnel to get the sawdust into the ham/roll, use a wooden spoon to press the sawdust into the corners, and be ready to make a huge mess.  A lint roller came in very handy to clean up the pressing tools and myself afterwards.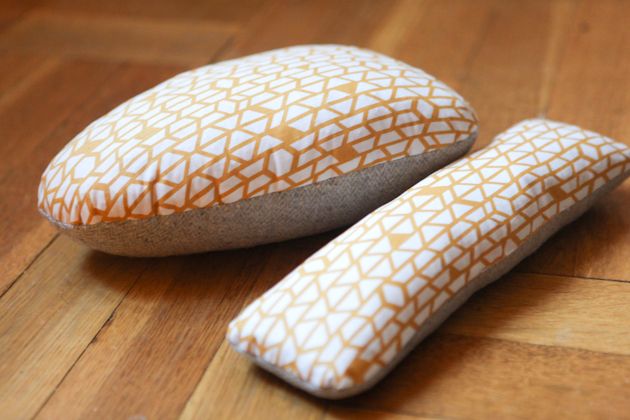 If you want to check out the rest of the fun blogs on the tour and what they have to say about the Sewtionary check out the links below.  And if you want your own copy of the Sewtionary you can buy one here.