With the end of MeMadeMay (if you are wondering where my last week post went, I kinda fell off the wagon ) and the need for loose fitting shirts to hide the post baby bump, I decided to whip up another scout tee with some of the scraps in my stash. You may recognize the floral fabric from my archer recently.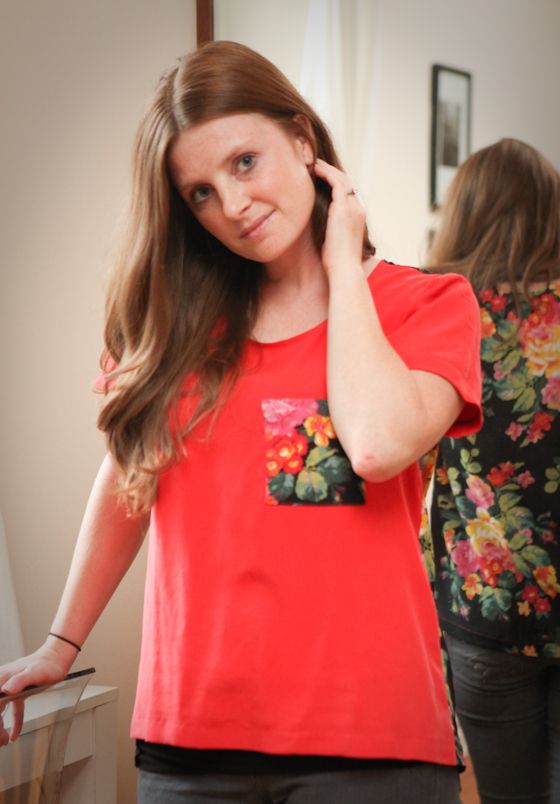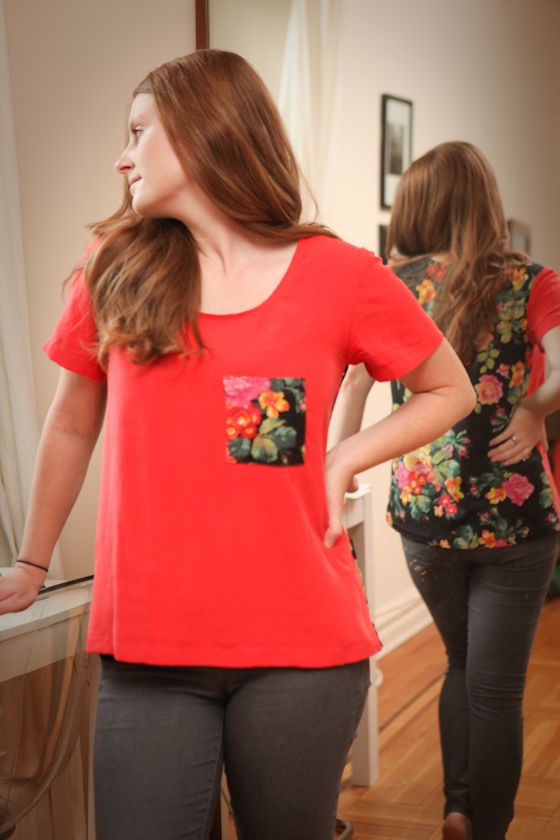 I lowered the neckline by an inch, the sleeves by about an inch, and the hem by about 2 inches.
I love the combo and ease of this shirt. It's such a great way to get rid of scraps too. If you havn't made up a scout tee yet you really should. In fact there is a sewalong going on here.