I have always had a love for Japanese textiles and design. So when the publisher, Laurence King, offered to send me a couple of books to try out and review I was pretty excited.

The first book that they sent me was Pattern Magic Stretch Fabrics by the amazing Tomoko Nakamichi. This book has recently been translated from Japanese into English. The first thing that caught my eye with this book was the photography. It's beautiful, and moody, and artistic. Nothing like our poor English pattern-making books who's photography leans heavily towards tacky or overtly cutesy.




The patterns in this book are all based off of a basic stretch shirt block or leggings. The way that she manipulates the fabric and patterns is quite genius.

You can really divide the patterns in this book into two categories : wearable (but still unique), and crazy put me in a museum.

Here are the most wearable patterns: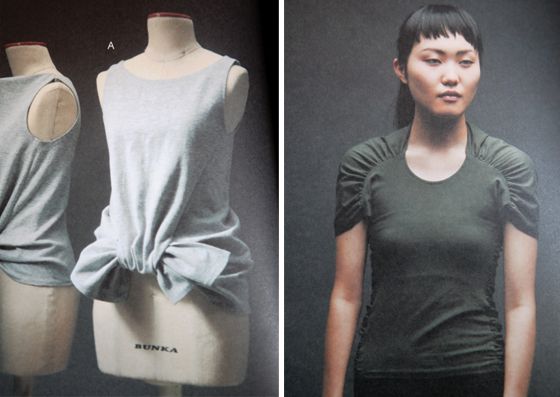 And here are the craziest:




I am hoping to make at least one of item from this book up for either myself or my daughter. I think I would learn a lot by trying them out.

Has anyone else tried any patterns from this book? If so I would love to see a finished project or get recommendations.

Disclosure : Laurence King sent me this book to review free of charge. This is my true and honest opinion.