Since we have a big move to NYC coming up soon I thought that today I better finally tackle the fabric stash that has been accumulating for the past, hmmm, ten plus years. I am proud to say that this morning the stash looked like this: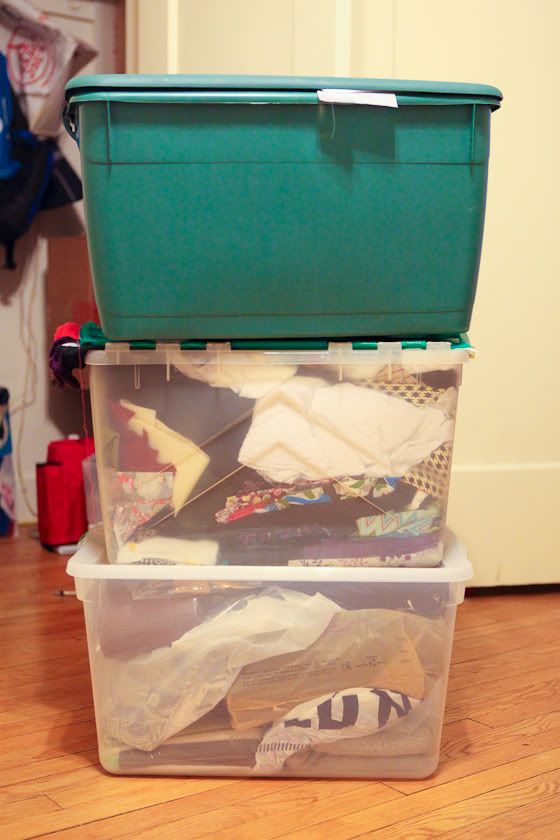 And now it looks like this :
That being said I need to get rid of these other two bins of fabric and scraps. If anyone lives in the Chicagoland area and would like them (for free) send me an email and we can set up a time for you to get it. I also have a lot of patterns that I will be giving away too. There are a few baby patterns, but most of them are women's 6-14. If no one takes them I will just be dropping them off at a thrift store.