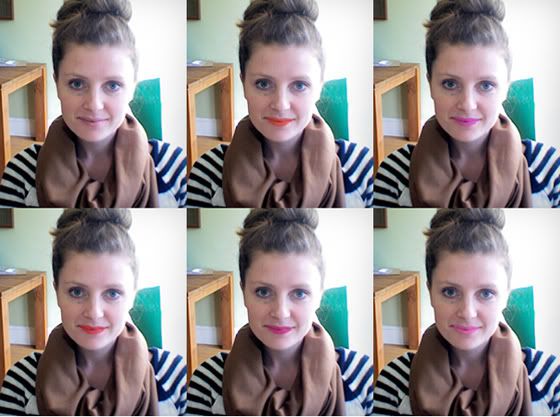 I have been wanted to do the bright lipstick trend for awhile now, but have felt a bit sheepish to do so. It seems so bold. I think it is so cute on others, but I lack the confidence that I can truly pull it off. So I tried out a few colors on photoshop to see what I thought and well, the jury is still out.
So I want to know:
Do you rock the bright lipstick trend?
If so do you have any colors that your recommend esp. for a newbie like me?
What is the age cutoff for a trend like this?
Do you think I can pull it off?