I loved the other overalls that I made my little guy so much that I decided to make up another pair.  This time I used some awesome linen from Gray Line Linen in the Garment District.  As I mentioned before they are kinda my favorite store right now.  I love the natural feel of linen and the fact that I can kinda get away with letting them be wrinkled.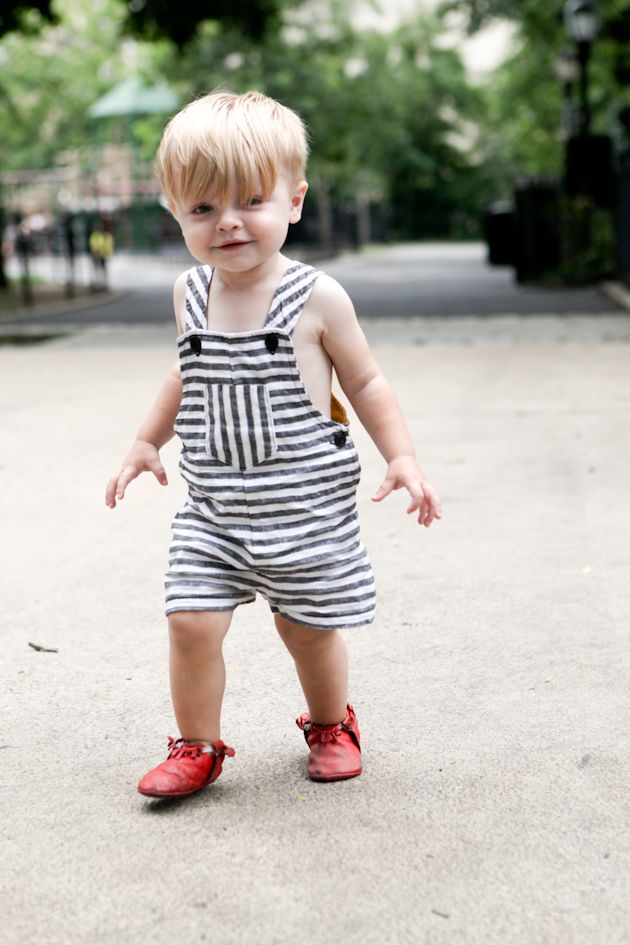 This really might be one of my favorite things that I've ever made for my kids.  I love that it's classic and yet still modern.  I'm not one to hang onto my kids clothes once they grow out of them, but this one just might make it to the "for the grandkids one day" pile.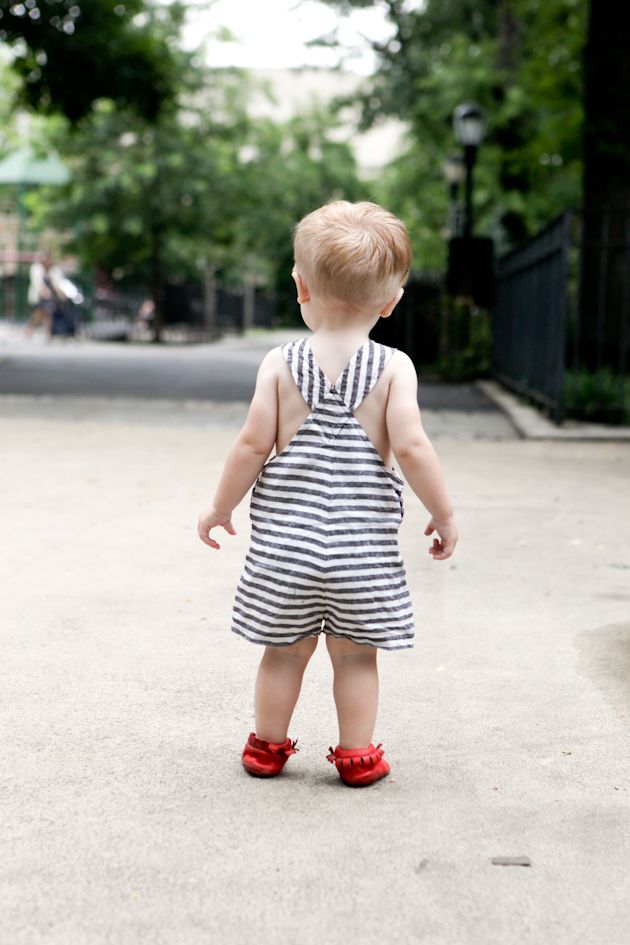 The pattern is vintage Simplicity 6948 from 1975.  It's a simple and very classic overall pattern with a cool overlapping feature to the straps that makes it a little tricky to make, but looks really cool once it's done.  The only bummer for me is that the pattern is only in a size 1 which means that I probably won't be able to make anymore for my little boy although I do think that this would be a great baby shower boy gift so I will probably keep it around.
I didn't make any changes to the pattern except that I used a contrasting mustard fabric for the lining.  One of those happy accidents because I ran out of fabric.
If you want to check out my other version of these overalls you can see them here.